Summer is Wildflower Season
Mount 
Hotham
---
The Mt Hotham Flora Guide is the perfect way to identify the many beautiful flowers you find as you hike Mt Hotham's fabulous tracks and trails and also provides information about the mammals, birds, reptiles and frogs that rely on the local flora for food and habitat.
Click here for the Mt Hotham Flora Guide interactive version online, or download a printable version here.
You can also buy a printed copy from the Mt Hotham Resort Management Office for $5. All proceeds from the printed guide will be used on revegetation projects in the resort.
Remember:  Take only photos, leave only footprints.
Our alpine environment is very sensitive and the flora and fauna are protected – you are not permitted to remove any plant material, and we ask that you take out everything you bring into the area.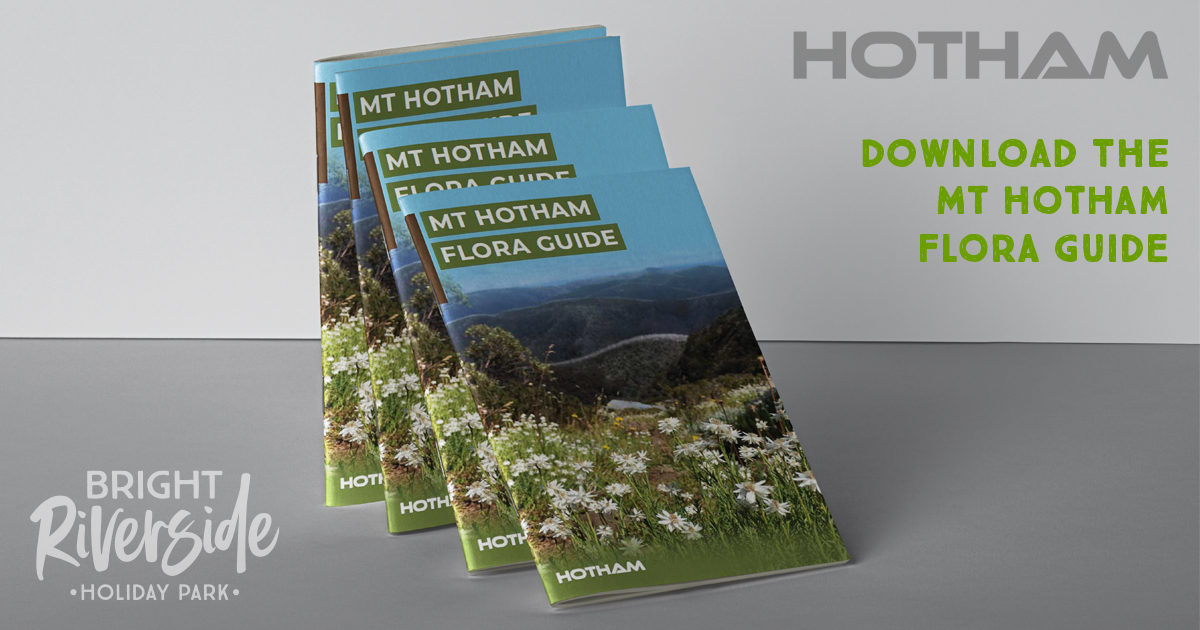 Mount 
Buffalo
---
With the onset of the warmer months, Mount Buffalo comes to life as the wildflowers begin to bloom and animals return to the plateau after spending the cold winter in the lower foothills.
Mount Buffalo National Park is a truly special wonder of the natural world, step outside and enjoy the physical and mental health benefits that come from being in nature. Unpack the camera and head to Mount Buffalo for wildflowers in pretty, dainty blooms.
Mount Buffalo is home to 550 species of native plants, including plants found nowhere else on Earth, such as the Buffalo Sallee tree.