Bright CBD Map
Familiarise yourself with our map of Bright's CBD, to make your holiday planning easy and unforgettable.
You can Download or Print our Map using the button below.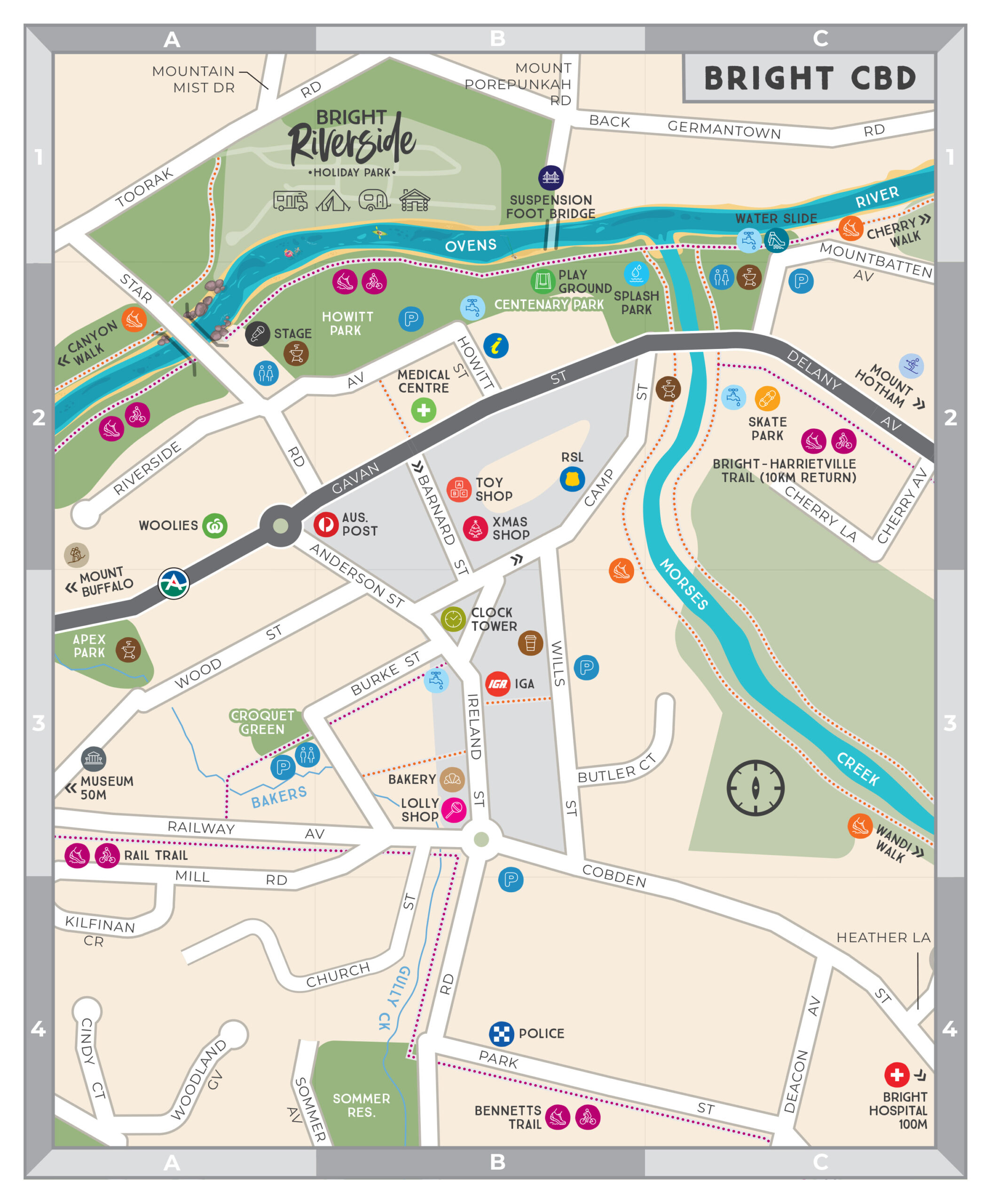 1

BRIGHT BREWERY
Bright Brewery is an independent, family-owned craft brewery, bar and restaurant located on the banks of the Ovens River, in the heart of Bright.
Visit their website here.
2

SUN BRIGHT CINEMA
A boutique, independently owned cinema in the heart of Victoria's picturesque Bright, screening mainstream and arthouse films.
Visit their website here.
3

BRIGHT ICE CREAMERY
Our favourite Ice Creamery! Try their Italian ice cream made by the Anders family! They make all of their ice cream and sorbet on site, using fresh, local ingredients.
Visit their Facebook page here.
4

GINGER BAKER CAFE
A beautifully rustic cafe in a stunning location in the heart of Bright, with an excellent menu and great staff, Ginger Baker is worth visiting!
Visit their Website page here.
5

TOMAHAWKS
Tomahawks is a casual bar and all day eatery in beautiful Bright. Serving quality food, booze and good times, Tomahawks is a favourite for both locals and visitors alike.
Visit their Website page here.