Camping Activities for Kids – Printables
SCHOOL HOLIDAY FUN!!!
We've prepared these free Camping Activity Printables that are perfect for keeping the kids busy this summer!
Simply download and print these activity sheets to use on your next trip to beautiful Bright Riverside Holiday Park.
Items you'll need:
A4 paper/card for printing
Scissors
Glue stick
Pen/Pencil
1. Three in One Camping Cards
A set of camping cards which can be used to play three camping-themed games:
Charades
Catchphrase
Memory
Included in the activity sheet are:
25 cards to cut out
Instructions for each of the three games
Note: for playing the Memory game – print out two sets of cards.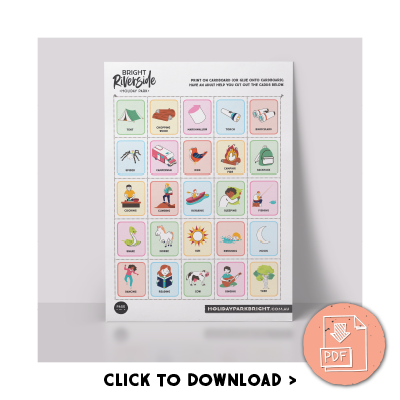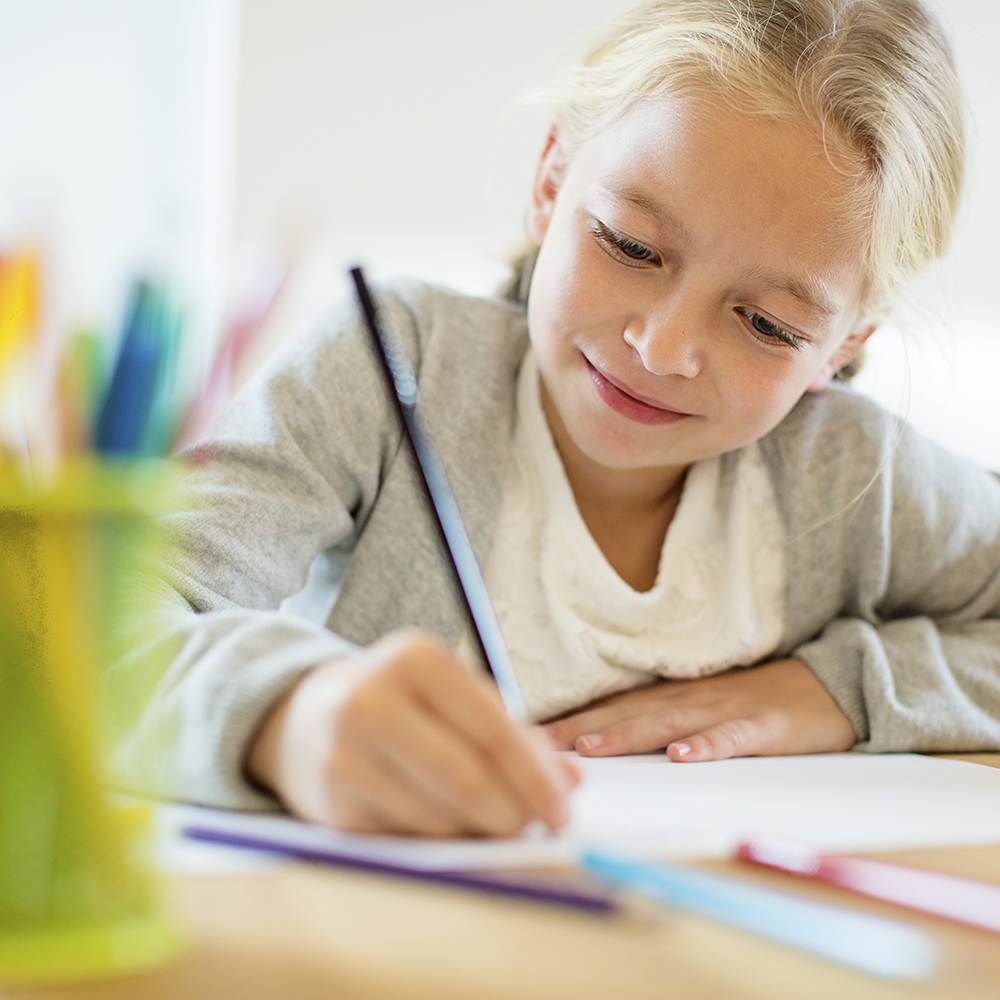 2. Camp Fire Tales
Create your own camping themed story as you sit around the campfire with the kids!
This fun campfire game is sure to get a lot of laughs on your visit to Bright.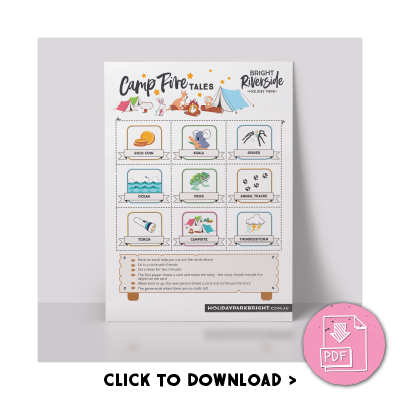 3. Camping Maze
Mazes are fun anytime children need to unplug.
They encourage critical thinking, problem solving and visual motor skills all one fun puzzle page.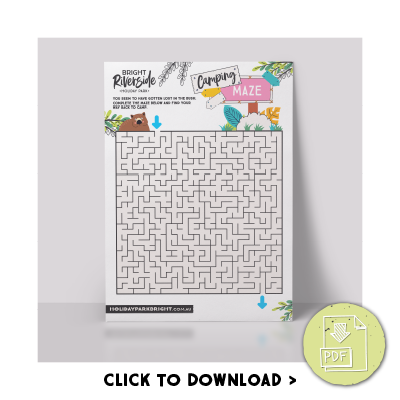 4. Camping Word Search
This is a tricky one.
Words can be spelled left-to-right, backwards, up, down or even diagonally!
Have fun!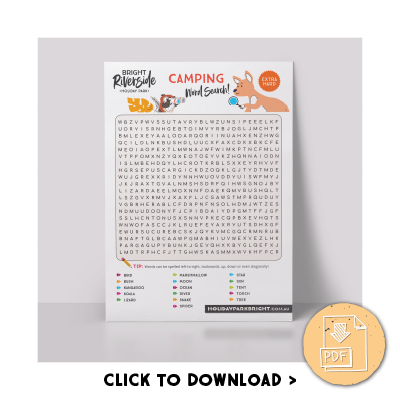 5. Animal Alphabet Hunt
Take turns thinking of an animal starting with each letter of the alphabet.
Write each one down on the activity sheet and try to make it from A-Z.