Alpine Awesomeness!
---
Are you looking for a fabulous weekend getaway or a longer holiday filled with small town charm, breathtaking alpine mountain scenery, cozy cafes, wineries, craft beer, exciting activities like ancient hiking trails, and cycling? Then Bright in country Victoria must be added to your Aussie bucket list! Just three hours from Melbourne, this picturesque destination is sure to leave you feeling refreshed and energised!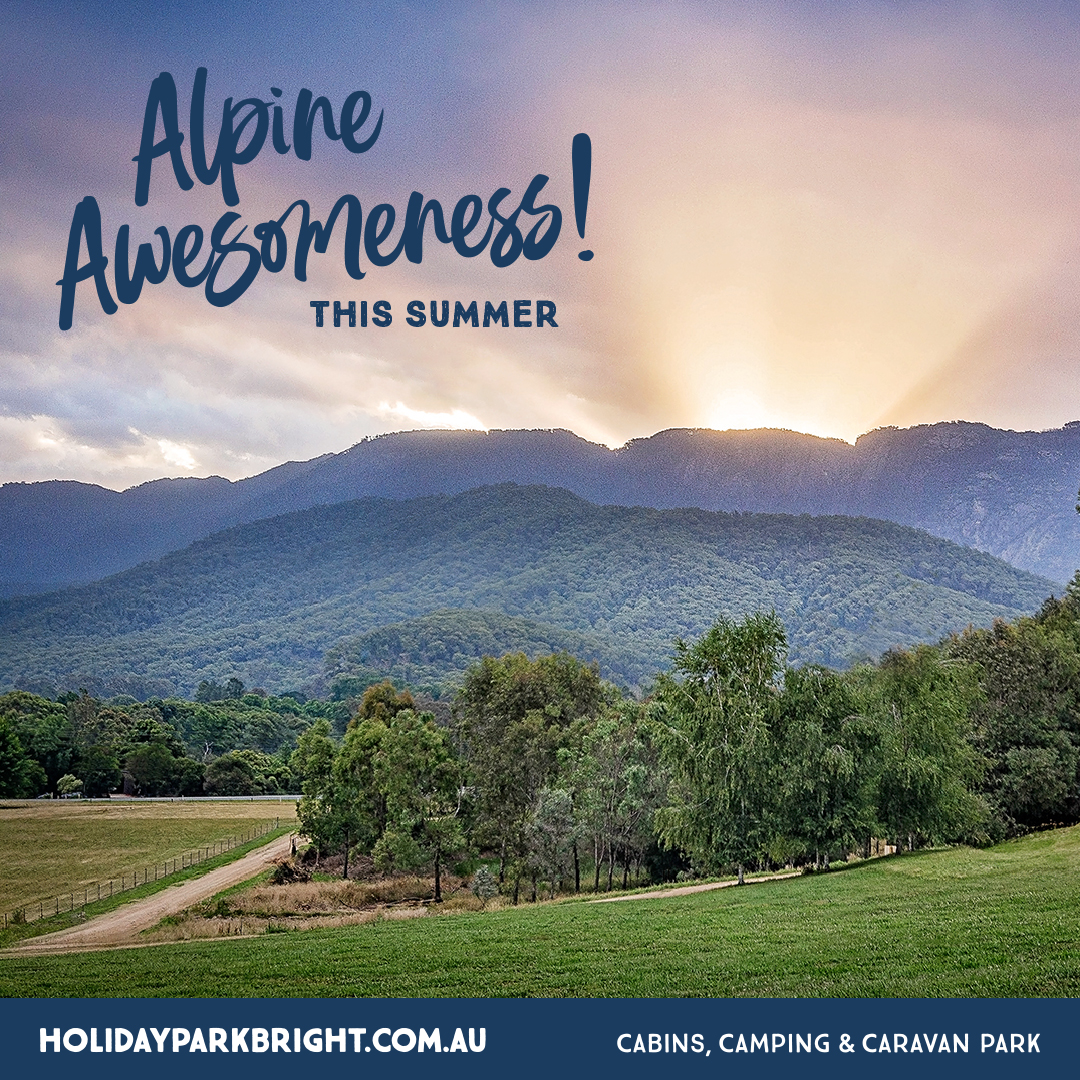 Bright Brewery
---
Who else loves a craft beer or two?! Come join us at Bright Brewery and try their amazing Blowhard Pale Ale – it's directly across the river from our park. Bring the kids along too! The beer garden overlooks the Bright Adventure Playground, so it's win-win for everyone! Plus, their delicious pizzas are the perfect accompaniment.
The Ovens River
---
It gets hot in Bright during summer, so what's the best way to cool off? Head to the Ovens River for a dip! With a deep swimming hole, springboards, slides, and a water slide, there's something for everyone. Plus, you can set up a picnic on the grass and soak up the sun. Don't miss this Alpine summer experience – come beat the heat at the Ovens River!
Make It, Bake It, Grow It Market
---
Calling all foodies, wine buffs, and families! On the 3rd Saturday of every month, head down to the Make It, Bake It, Grow It Markets and make the most of the local fare, plus fun activities such as face painting, balloon animals, and egg and spoon races for the kids! All along the beautiful Ovens River. See you there for a day of fun and entertainment!
Eat your way 
through Bright
---
Explore the amazing cafe and restaurant scene that Bright has to offer.
Blackbird Café – Great food & coffee. Comfy couches. Children's play section. Free Wi-Fi.
Food Wine Friends – Lovely small cafe and providore. Food is fresh and made from local produce and the coffee excellent.
Riverdeck Café – Pleasant spot to sit with a cuppa in the sun overlooking the Ovens River and playground.
Coral Lee – Vegetarian & vegan. Quirky and cozy cafe. Some of the best coffee in Bright.
Ginger Baker – Lovely outside eating area, overlooking the Ovens River.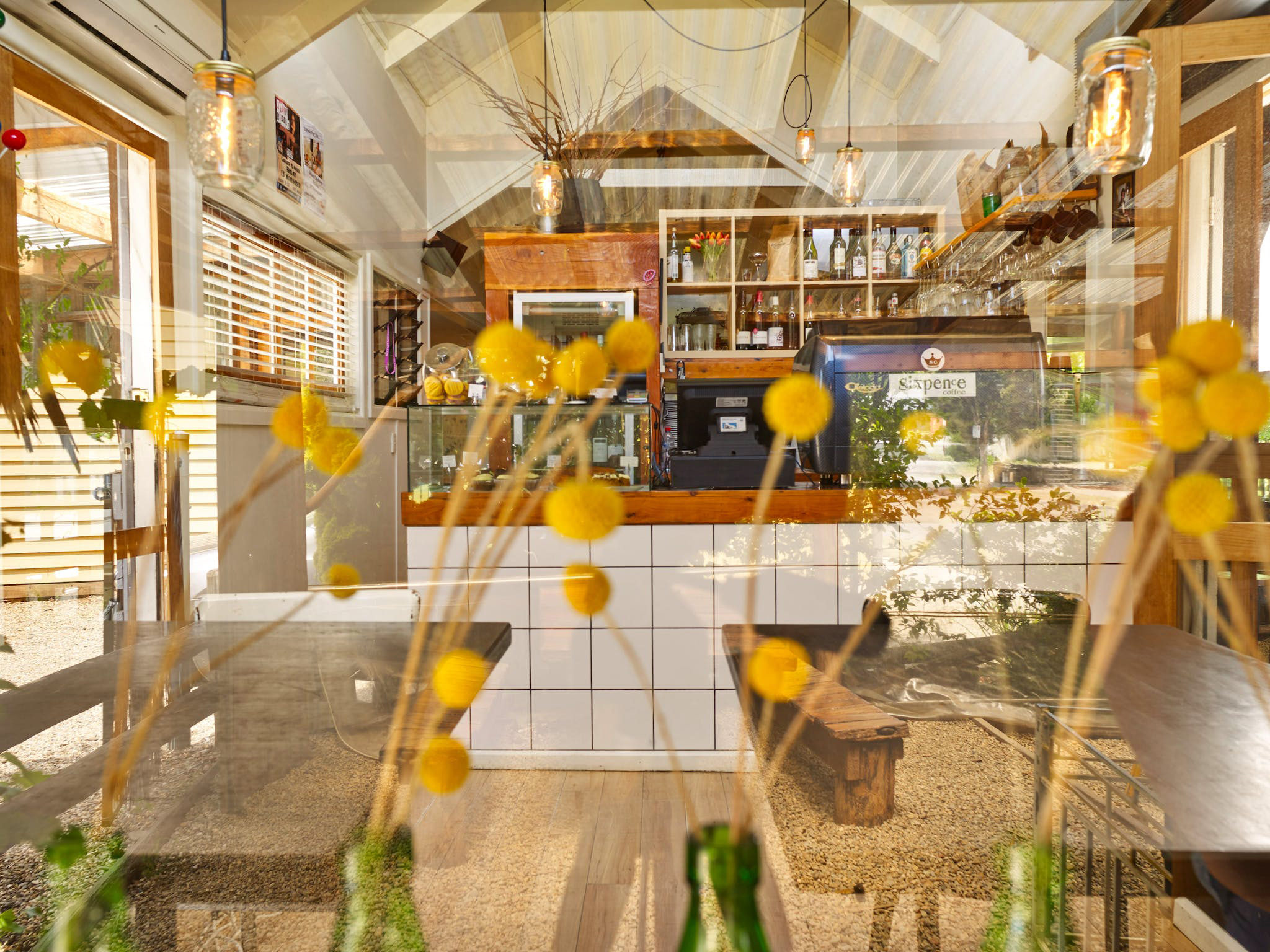 Feathertop Winery
---
Who said wineries aren't for kids? 🤔 Whilst staying with us, visit Feathertop Winery, just 10km from Bright with beautiful views and a playground for the kiddos. Bring your bikes and join us on the Rail Trail or have a designated driver to get here. You won't want to miss out on an amazing day of delicious food, wine, and fun!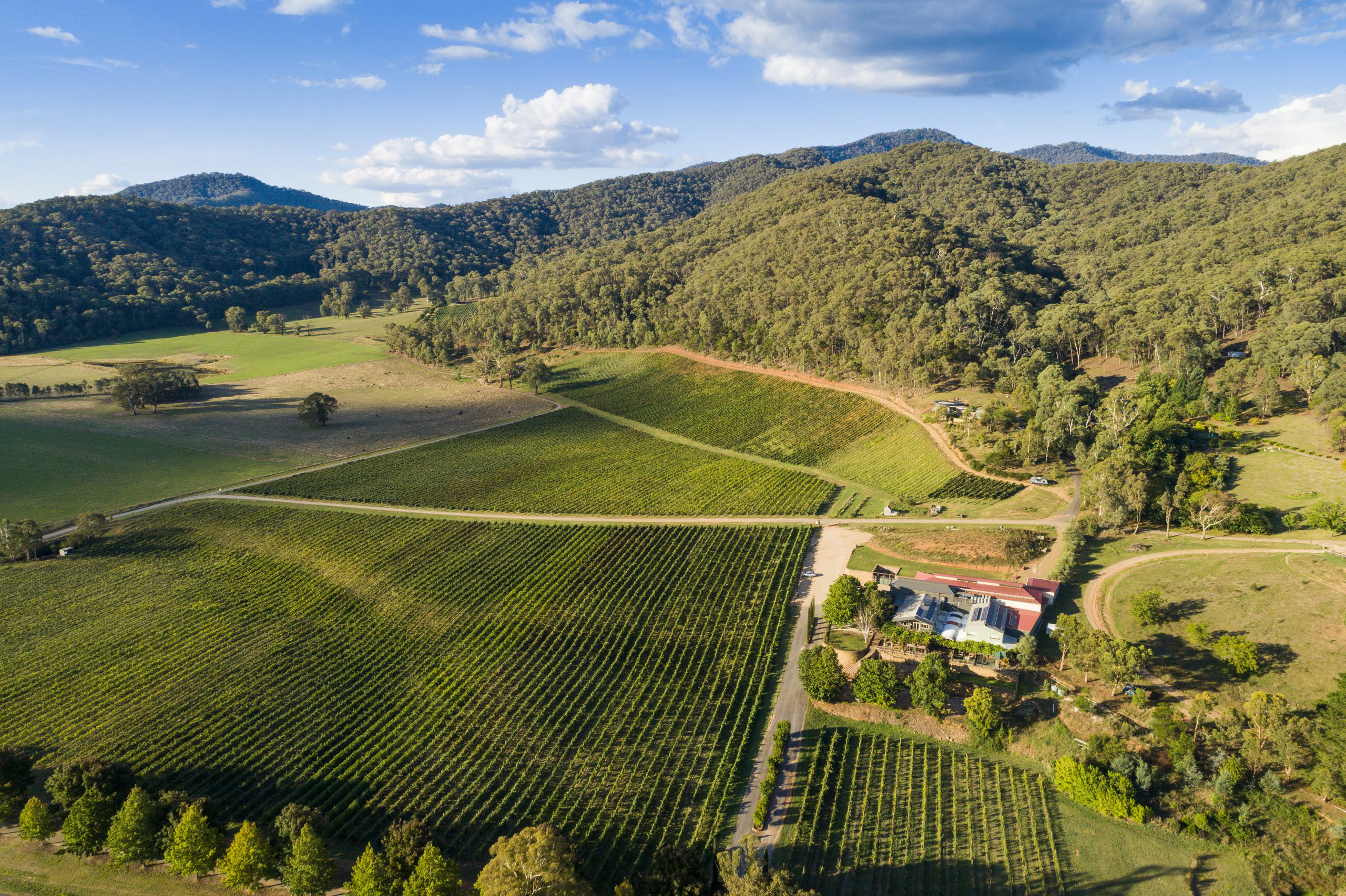 Mount Buffalo
---
Just 40 minutes away from Bright lies Mt Buffalo! Soak up the Australian Alps and 360 degree views from the top of the plateau! Summer is the perfect time to go – it's usually cooler up high compared to in the valley. 😉 Try kayaking at Lake Catani, picnicking at The Horn, or a dip in the crystal-clear waters of Ladies Baths… all these and more await! Who's ready to explore?