A place where the trout will always bite!
---
The Ovens River runs directly in front of our Caravan Park. It's a clear freestone high country stream that originates in the Victorian alps. It flows through a combination of forest, plantations and farmland on its journey to join the Murray River above Lake Mulwala. The upper section from Porepunkah/Bright upstream holds a large head of brown and rainbow trout. The river is small to medium in size and provides anglers with a wide range of water types and fishing opportunities. The lower sections of this river also hold good populations of Murray cod and trout cod which can also be targeted on fly.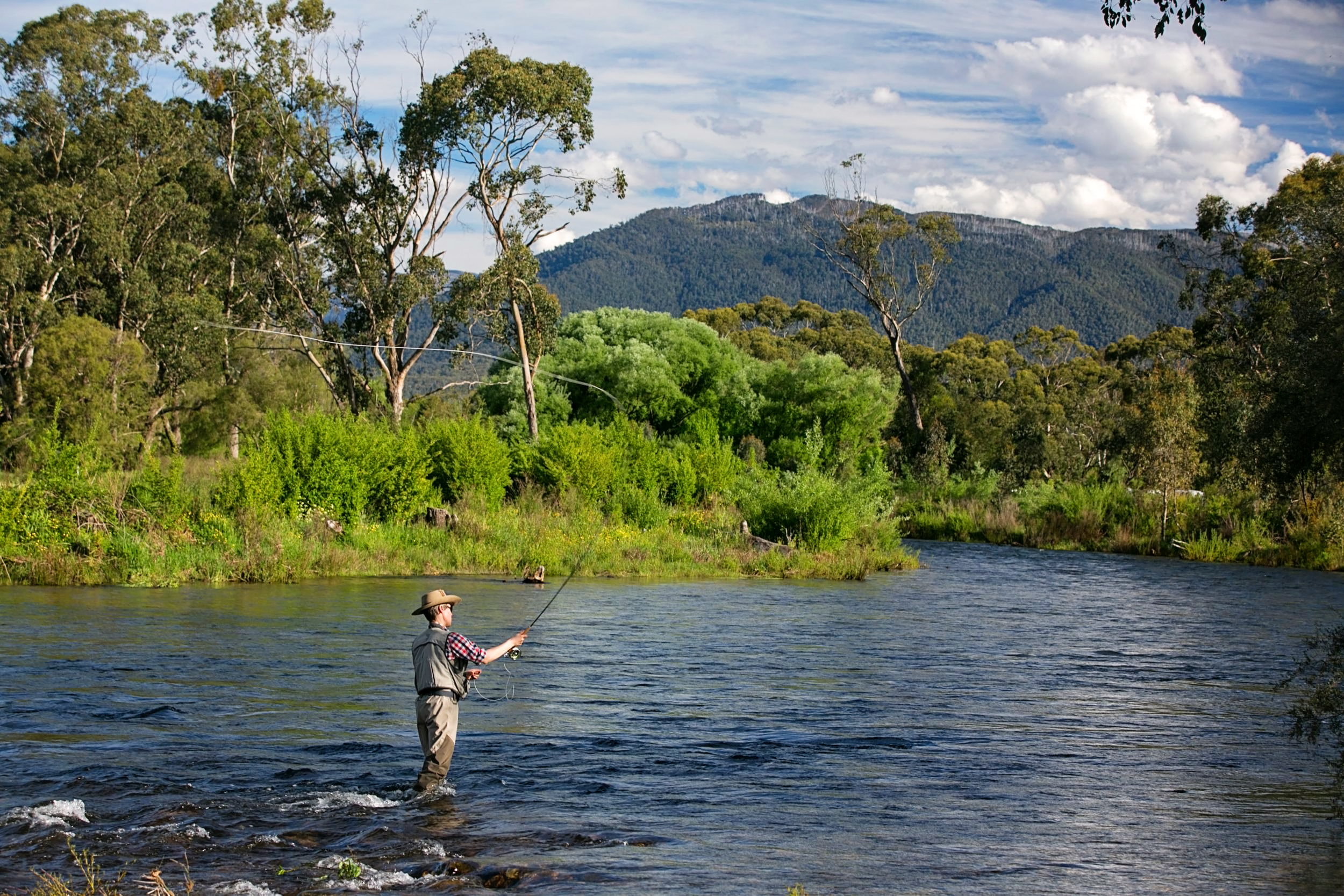 Fishing Licence
---
Before you head out, you'll need to purchase a Recreational Fishing Licence (RFL) online from the Victorian Fisheries Authority. Licences start at $10 for three days and cover all forms of recreational fishing in all of Victoria's marine, estuarine and freshwaters. A fishing licence is required for anyone aged between 18 and 70.
Fishing supplies are available from the Bright Outdoor Centre on Ireland Street, Bright.
Fishing Season
---
Fishing for trout and salmon in rivers or streams during the breeding season is restricted to allow the fish to repopulate.
The closure comes into effect on the Queens Birthday weekend at the start of June each year and remains in place until the first weekend in September.
During this time, anglers can still fish for trout and salmon in Victorian lakes and reservoirs, which remain open year round. More information about closures is available from the Victorian Fisheries Authority.
Fishing Season
---
Catch limits help preserve our fish for the future and ensure we can all continue fishing.
Catch limits are available online in the VFA's Victorian Recreational Fishing Guide.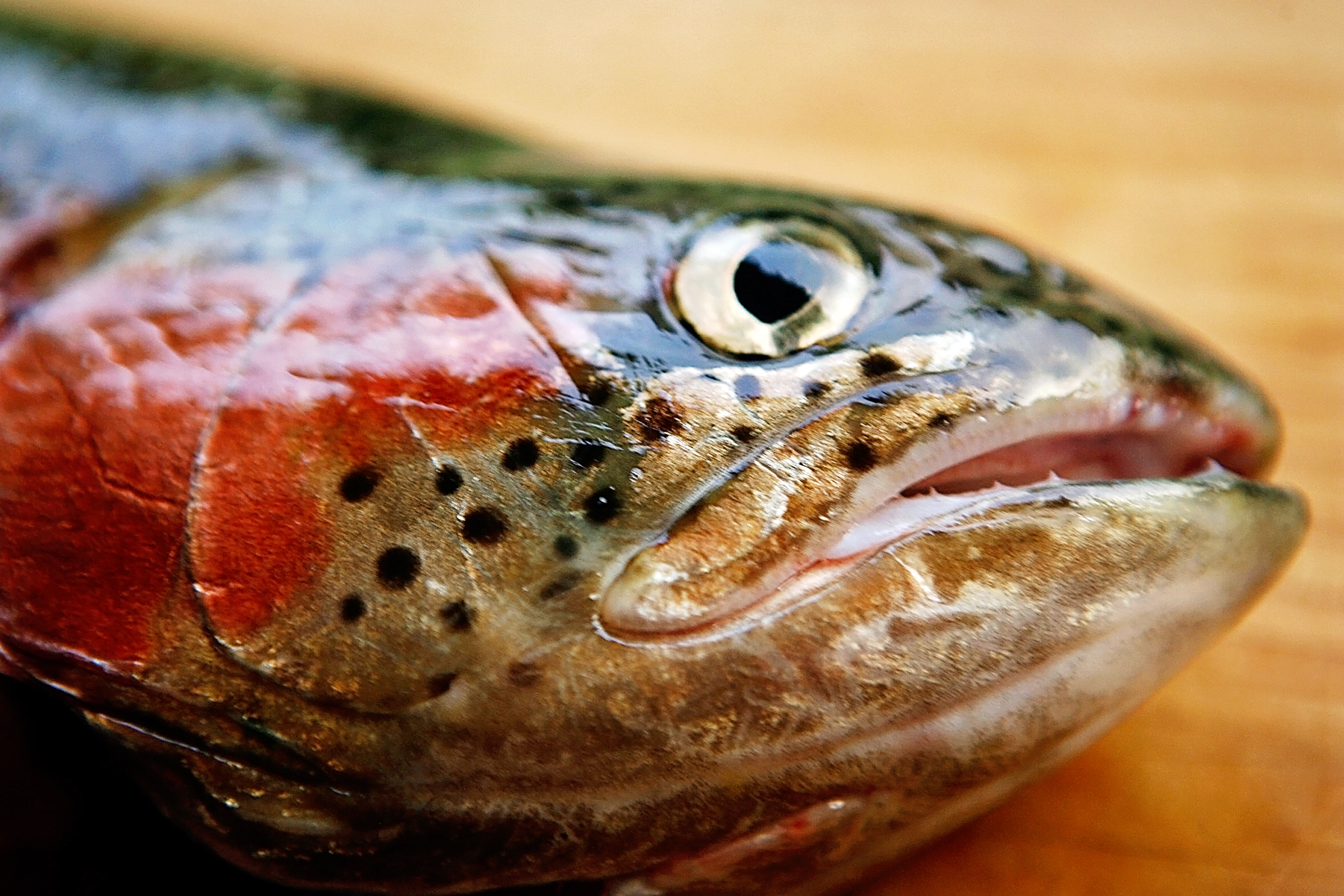 Fishing Species
---
Native fish of the Ovens River include golden perch, Murray cod, Murray spiny crayfish and the protected species of freshwater catfish, Macquarie perch and trout cod.
Introduced species include brown trout, rainbow trout, redfin, tench and the noxious species of European carp and eastern gambusia.
Southern Fly Fishing Adventures
---
Discover the art of fly fishing in the alpine lakes, mountain streams and mighty rivers that define the region.
Learn all about the allure of this peaceful sport on a guided tour with a passionate local expert. Finish up with a magnificent riverside meal using your very own catch and excellent local produce.
Southern Fly Fishing Adventures
0408 221 161 or visit them on Facebook!