Tips for a Successful Christmas Camping Trip!
Memorable Christmas Camping
---
It's the most wonderful time of the year and the perfect time to go camping! Christmas camping is seriously an Aussie right of passage – it's when everyone wants to hit the road and explore far and wide. But it can also be a stressful experience if you don't plan for it. With a bit of foresight and planning, camping during Christmas can be one of the most memorable times of the year.
So pack up your bags and get ready to spend time with your family and mates outdoors – after all, Christmas should be time for putting your feet up and making great memories!
Book in advance to avoid missing out
---
Camping areas fill up quickly over Christmas school holidays, so it pays to book your campsite early—don't leave it to the last minute! Locking it in allows you to take advantage of any special deals or discounts, and can be especially crucial for groups who want adjacent sites or cabins.
Campers who book early also get to take their pick of the most sought-after campsites, like those with shady spots, near the Oven's River waterfront, or with the best views. While you're choosing your spot, start making a gear list too, so you'll be well prepared when it comes time to pack the camper, caravan, or car.
Stay cool with a waterfront camping spot
---
Ahh, the joys of a riverside Christmas in Australia! If you're looking for a staycation spot with all the feels of a real Aussie summer holiday, why not stay with us by the beautiful Ovens River, it flows right past the front of our park! You can soak up the sun while paddling your way through an unforgettable Christmas. Pack or gift some inflatable lilos, boogie boards, kayaks, or floating and swimming gear to make it extra special!
Get in the Christmas spirit
---
Let the festive spirit shine bright while camping this holiday season! Pack some twinkling Christmas lights to give your campsite a special touch. 🌲 LED lights are energy-efficient and 12V or solar-powered lights are great for camping.
Give useful camping gifts to your nature-loving crew
---
The best gifts we remember receiving as a kid at Christmas time were the things that I could rip open and use straight away! That's one of things that made Christmas so fun and special.
When it comes to gift-giving while camping over Christmas, consider gifts that people will be able to use on the trip.
Useful Christmas camping gift ideas:
New camp chair
Water toys
Boogie board
Stand Up Paddle Board (SUP)
Camp oven
BBQ accessories
Hammock
Fishing gear
New novel to read
Board games
Quick drying towels
Support local communities and visit festive events
---
There's nothing quite like the feeling of togetherness around the holiday season. From Christmas lights and decorations to homemade gifts and carol singing, Bright and Surrounds is the perfect place to experience the joy of the season! Visit our local community to explore the festivities, browse the local markets, pick up a few special items from small businesses, and show your support. This holiday season, let's make some magic and give back to the places that make us feel so warm and welcome!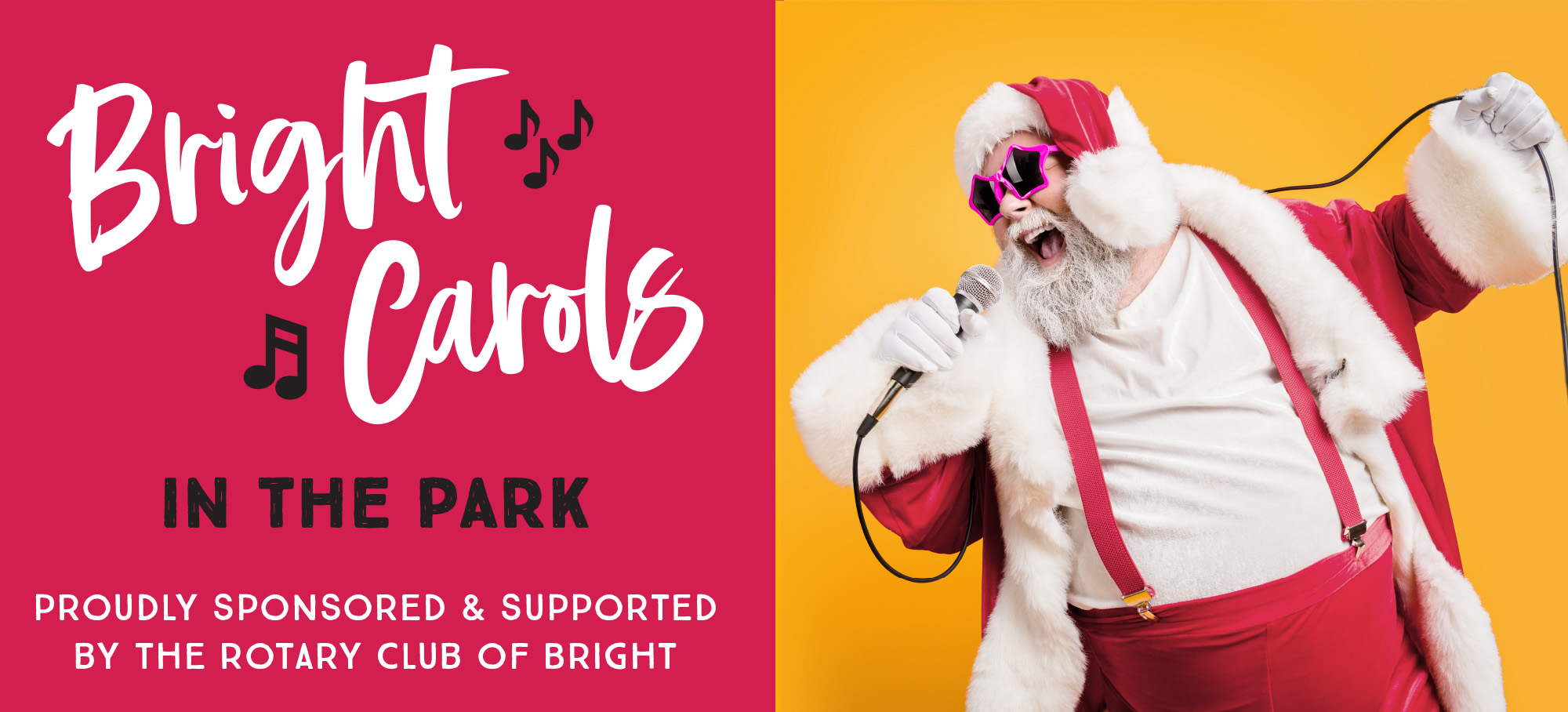 Toast to the great outdoors with festive drinks
---
Support local brewers, winemakers, or distillers by purchasing handcrafted food and drinks! Try infusing your Christmas festivities with local flavours, or go alcohol-free with a classic Christmas punch laced with fresh fruit, mint leaves, and sparkling water.
Visit our friends at the Bright Brewery which is directly across the Ovens River from our park. Check out their special seasonal brews which are always a hit. 😆🎅🏼👇🏼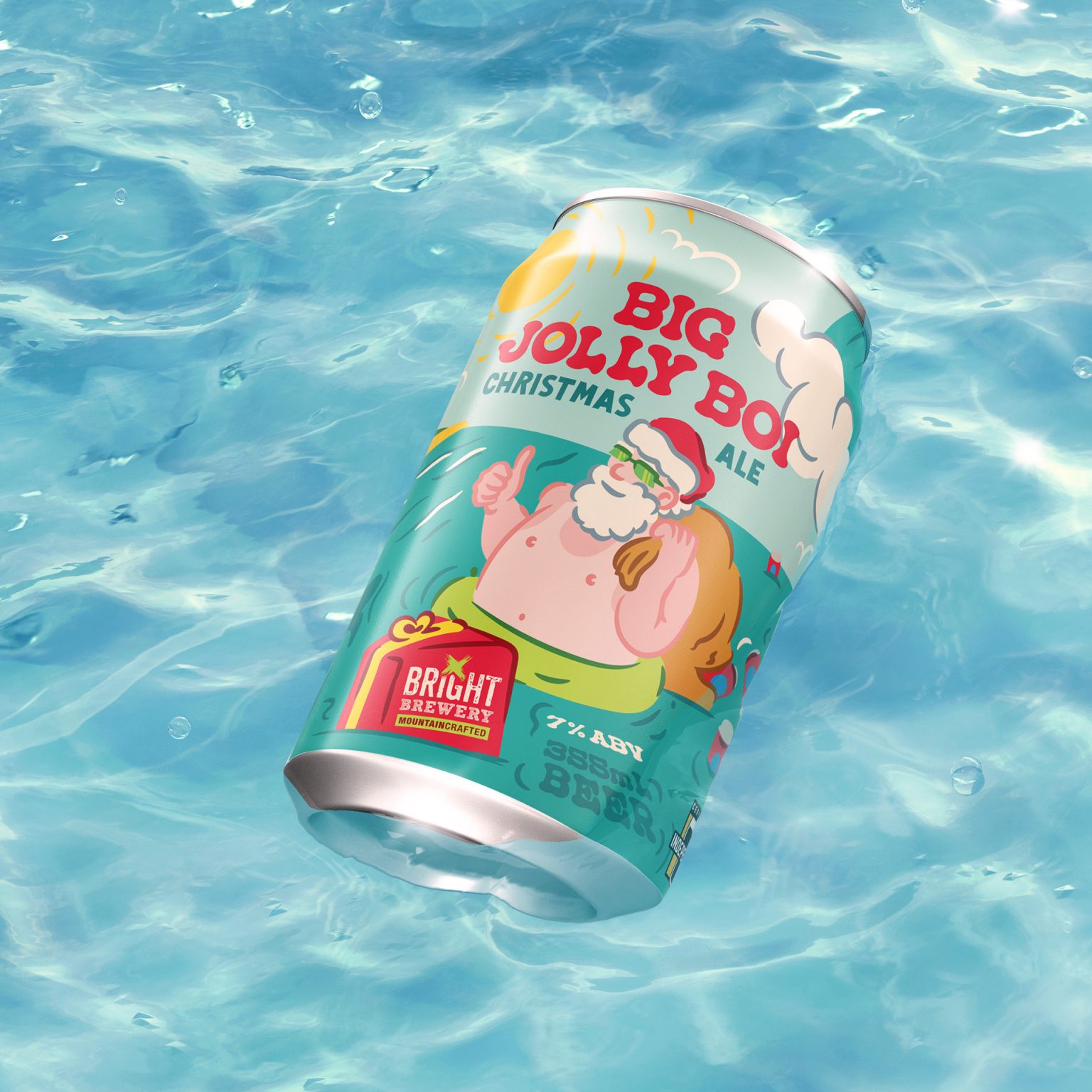 Make new friends with fellow campers
---
Merry Christmas, campers!
Christmas is all about giving, sharing, and caring, so why not embrace the festive spirit by making new friends around the campfire?
Your camping neighbours all had the same holiday idea as you, so why not organise a communal Christmas sundowner drink or "bring-a-plate" Christmas or holiday meal? A great meeting place is our Camp Kitchen and BBQ area!🍹 There's no better way to share the joy of Christmas than by sharing a meal, a drink, and some laughs with your new camping family.
You could also organise an all-ages social game of cricket 🏏 or boules to get everyone involved and having fun. A group river float perhaps?! Remember, Christmas is all about giving, so make sure to give your new camping friends a warm welcome and make them feel at home. 🤗
Merry Christmas and happy camping, everyone from the BRHP team!